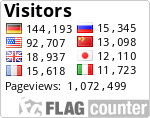 This site shows an 'order of battle' page. As models it displays either the ship or one of the same class. If I have a model, this is shown. Otherwise candidates in the market may be referenced.

Turkish Invasion of Cyprus 1964, 1974
(1392)
(1393)
(1394)
(1395)
(1396)
Battle of Tillyria (Kokkina) Aug. 1964
R41 class
ex-German R-Boats Phaeton †

, Arion xx

8.8.1964 by Turkish F-100

R89 Minenräumer Typ 89 (1942-45) (Typ R89)
Invasion 1974
Cyprus
R41 class (or R151 class?)
ex-German. Arion (Leventis after 1965) †

by own crew 14.8.,

R89 Minenräumer Typ 89 (1942-45) (Typ R89)
P-4 Skinhead Project 123K
T1-T6. Most †

1974: 20.7. T1,T3 one by air attack, obne by Turkish DD. 21.7. T-2 ran aground, later captured 14.8. T-4,5,6 scuttled
MTB Type 108
ex-Yugoslav. Probably scuttled 14.8.
Turkey
LST Ertugrul (L401)
USS LST-351 (USS LST Mk2)
Gearing class
Kocatepe †

, Adatepe x

, Tinaztepe x

by own aircraft

Base type
Gearing class
…

Top
References
References





Legend:
lime:
Excellent source, hardly any errors
green:
Very good source, only very few errors

black

or

blue

:
Quality of this source is not yet mentioned
orange:
Good source, some errors
red:
Source cmay ontain some true facts. All facts need to be checked.

A list of used references is in More topics/Literature
Information from Wikipedia is not always listed explicitly.