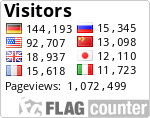 This site shows an 'order of battle' page. As models it displays either the ship or one of the same class. If I have a model, this is shown. Otherwise candidates in the market may be referenced.

Operation Husky, Landing on Sicily 9.7.-17.8.1943
(591)
(1423)
(1424)
Allied Forces
Axis Forces
Capitani Romani class
Scipione Africano

Scipione Africano (1943) (Capitani Romani class)
,
San Marco ex Giulio Germanico (Capitani Romani class)
Condottieri class
Montecuccoli, Eugenio di Savoia, Garibaldi, Duca d'Aosta

Emanuele Filiberto Duca d'Aosta (Condottieri Class|Duca d'Aosta class)
,
Giovanni delle Bande Nere (Condottieri Class|Alberto di Giussano class)
5. ital S-Flottille
Ms 21, Ms 51, Ms 53, Ms 66
Flutto, Nichelio, Dandolo, Alagi, Argo, Nereide, Beilul, Diaspro, Platino und Ambra, Ascianghi †

,Bronzo (captured)
Scirè 1941 (Adua class Serie 600)
,
Tembien 1941 (Adua class Serie 600)
,
SMG Tritone class / Flutto class (Tritone class|Flutto class)
3., 7. dt..S-Flottille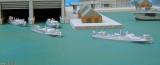 S-Boote S100-Klasse 1/700 (S100 class)
Typ VIIC
U-81, U-407
U-Boot Typ VIIB (Typ VII)
Top
References
References





Legend:
lime:
Excellent source, hardly any errors
green:
Very good source, only very few errors

black

or

blue

:
Quality of this source is not yet mentioned
orange:
Good source, some errors
red:
Source cmay ontain some true facts. All facts need to be checked.

A list of used references is in More topics/Literature
Information from Wikipedia is not always listed explicitly.